Steps to Excellence Rating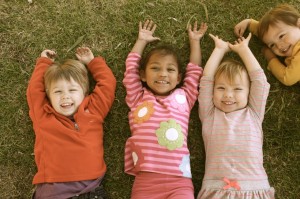 What is Steps to Excellence?
The Steps to Excellence Project (STEP) is Los Angeles County's first quality rating and improvement system for licensed child care programs serving children ages 0-5 .  This STEP system is a very important tool for families looking for high quality early care and education programs for their children.
The purpose of STEP is to:
Provide parents with clear, concise information on the quality of individual child care settings
Create incentives and supports for programs to meet and maintain higher program standards
Distinguish programs that are meeting these higher standards
Provide benchmarks to determine if the quality of care in individual programs or communities is improving over time
ACC's Rating
Based on an extensive review of our program and in-depth observation in the classroom and yards, ACC was awarded a 4 out of 5 rating on the STEP scale.  Most programs are receiving 3's. We are proud to be in the elite group of programs with a 4 rating based on this rigorous evaluation.
Steps to Excellence considers the following categories:
teacher/child relationships
learning environment
inclusion of children with special needs
staff qualifications and working conditions
family and community connections
We are particularly happy with our performance on the Adult Involvement Scale.  It ranks the interactions teachers have with children from the lowest (ignoring) to the highest (elaborated and intense).  "Elaborated and intense" focuses on higher interaction levels that involve:
engaging closely with all the children
asking questions that stimulate children's critical thinking skills
asking and answering complex questions
soliciting active participation by all group members
providing emotional support for children.
ACC teachers were rated exceptionally high on the scale. 70% is considered very high. ACC teachers were rated at 76%.